Powder River
---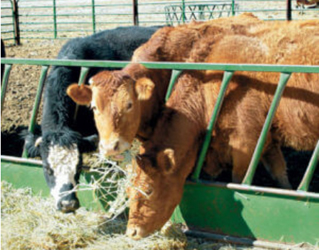 Feeder Panels
These 48-Inch tall, 14 gauge Feeder Panels are an extremely economical and versatile way to feed your animals. Featuring Powder River's pin and clip connection it means that you can pin it to any Powder River panels or utilizing a Wood to Panel connectors they can be installed almost anywhere.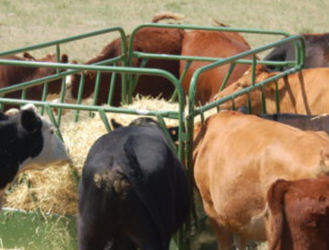 Square Bale Feeder
Feed is certainly a premium these days which means it is important to reduce feed waste as much as possible. Powder River's Classic Square Bale Feeder will allow you to conserve that feed by keeping cattle from trampling it into the ground. The Square Bale Feeder consists of 2-6' Classic Feeder Panels and 2-10' Classic Feeder Panels. A perfect size for one ton bales. The slant bar design keeps the heads of the cattle from pulling out as easily this keeps any dropped feed inside the feeder. As the cattle eat away from the bale the will increase pressure on the panels. The Square Bale Classic Feeder will handle that pressure.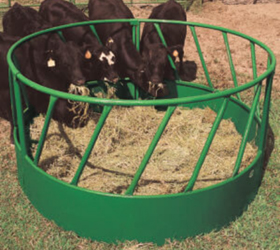 Slant Bar Round Bale Feeder
The Powder River Slant Bar Round Bale Feeder is a great value. The panels are made from 16-gauge, 1.66? tube. The 18-Inch high pan is made from one single piece of 16-Gauge sheeting, which means you get a stronger, more durable feeder for your money. Improved panel connectors allow feeder to be easily and quickly assembled with just three bolts. This feeder is available with or without legs.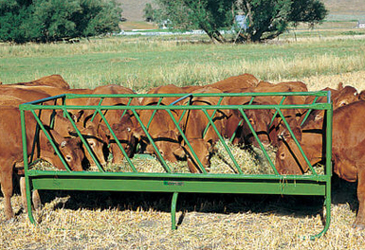 10 Ft Slant Bar Rack Feeder
Powder River's 10-foot Slant Bar Rack Feeders are renowned for their strength and quality. Durability and feed-saving design are important features to consider before you buy. Our feeders are built with sturdy 14-gauge, one piece box construction. The skids are made from 13-gauge, 1.66-inch tube for durability.
---